EMRTS Service Review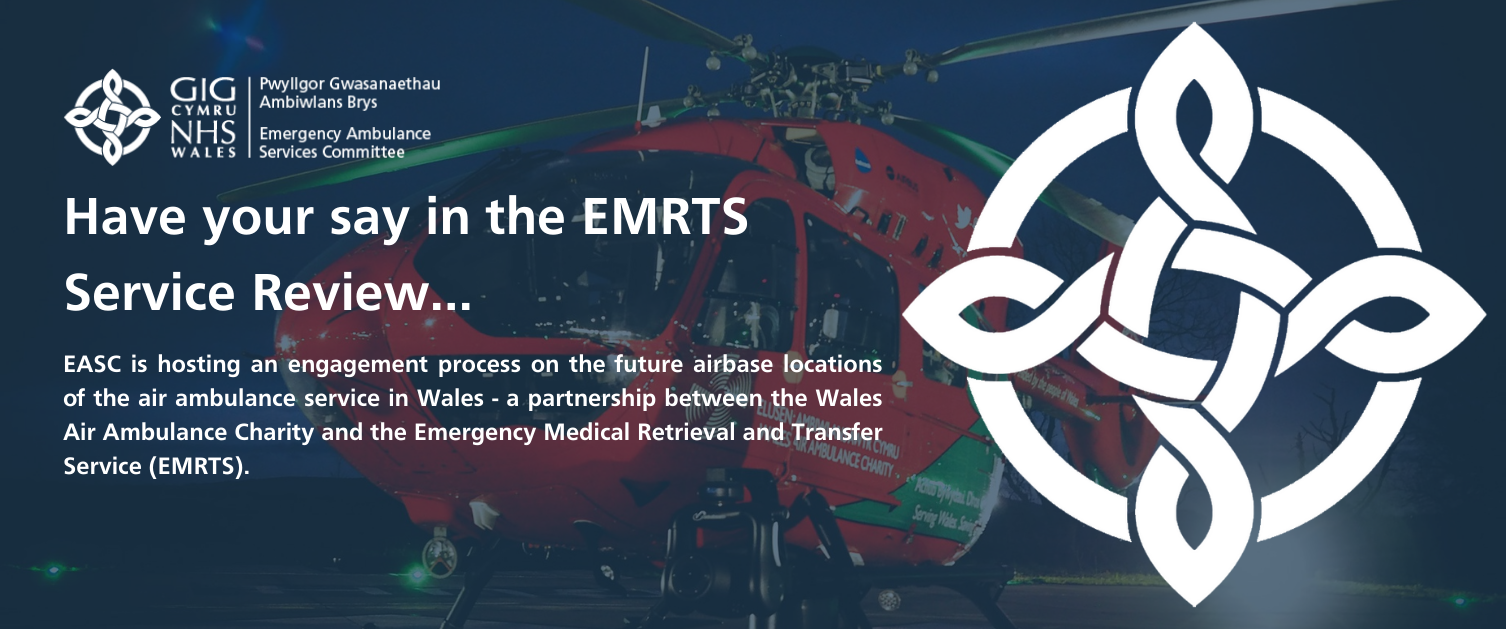 A potential opportunity for a service development for the Emergency Medical Retrieval and Transfer Service (EMRTS Cymru) was considered at the meeting of the Emergency Ambulance Services Committee (EASC) Joint Committee (consisting of health board Chief Executives) on 6 September 2022. Please view our explainer video below for a brief introduction.
The detailed EMRTS Service Development Proposal was received by EASC on 8 November. EASC Members requested that further scrutiny should take place in a number of key service areas. An impartial and objective scrutiny process is being led by the Chief Ambulance Services Commissioner and the team. This will be independent of the assumptions and modelling included within the proposal, this is the "EMRTS Service Review".
The intention is that the approach of undertaking analysis afresh and undertaking formal public engagement will allow us to understand the views and concerns of stakeholders, to agree the rules to be followed when developing options and to agree what is important when comparing different options as part of an open, transparent and robust process. The process will explore and maximise the additional activity that could be achieved from existing bases and explore options to reconfigure the service.
We are currently working with health board engagement, communication and service change leads and with Community Health Council colleagues to develop and agree appropriate engagement materials including an engagement timetable.
Online Query Form