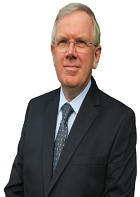 Stephen Harrhy
Chief Ambulance Services Commissioner
Emergency Ambulance Services Committee
Unit 1 Charnwood Court, Heol Billingsley, Parc Mantgarw, Cardiff, CF15 7QZ
About Me
Chief Ambulance Services Commissioner
In 2015 Stephen was appointed as Chief Ambulance Service Commissioner for NHS Wales and Director of the National Programme for Unscheduled Care.
Stephen has extensive senior management experience across the NHS, having worked in the Cwm Taf area for more than 30 years. Stephen joined the then Cwm Taf University Local Health Board from Cwm Taf Trust where he was Director of Corporate Development, prior to that Stephen has held a number of other senior roles including Director of Operational and Strategic Planning and Chief Executive of Mid Glamorgan Ambulance Trust.
In 2013 Stephen was appointed Executive Director of Primary, Community Care & Mental Health Services at Cwm Taf, having previously undertaken the Board Secretary/Corporate Director role since the Health Board was established in 2009. During 2013, Stephen also undertook the role of Director of Welsh Health Specialised Services on an interim basis.